How the RasPad Came to Be
Raspberry Pi was one of the most innovative contributions to the maker community. It is a credit-card-sized computer that has the capability of a little computer. Raspberry Pi can be used in electronics projects as well as operate like desktop computers with the capabilities to work on spreadsheets, word processing, browse the internet, play games, and play hi-def video.
Raspberry Pi made great strives to make programming more accessible for beginners. But if you are new, it can still be confusing to know where or how to start. Hours of research are still required for accessories and learning programs.
Seeing that these are real and constant problems many beginners face, we decided to make theRasPad, a portable Raspberry Pi tablet. The RasPad gives you access to all the Raspberry Pi ports to create customized projects. The tablet is simple and compacted with all the accessories you need, so you can start programming and making anywhere. It comes with numerous intuitive instruction booksand online tutorials to guide beginners as well to help you start making right out of the box.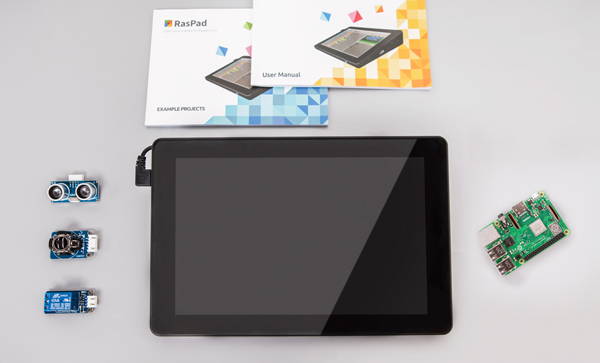 ---